Contact
Management Offices
The management offices are open Monday – Friday from 7:30 a.m. to 3:30 p.m.
The offices are closed one Friday each month and on all federal holidays.
The management offices perform application and waiting list functions and provide all the casework services for program participants.
Maintenance crews for public housing developments are based at the management offices.
Additional Contact Information
Housing Authority Postal Address
Housing Authority of the County of Kings
P.O. Box 355 Hanford, CA, 93232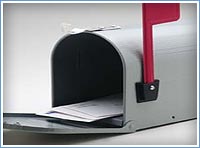 The administrative office is open Monday – Friday from 7:00 a.m. to 4:00 p.m.
The office is closed on all federal holidays.
The administrative office coordinates long-range planning, provides human resources functions, and performs accounting duties such as issuing rental assistance checks and paying bills.
General Information: hakc@hakc.com